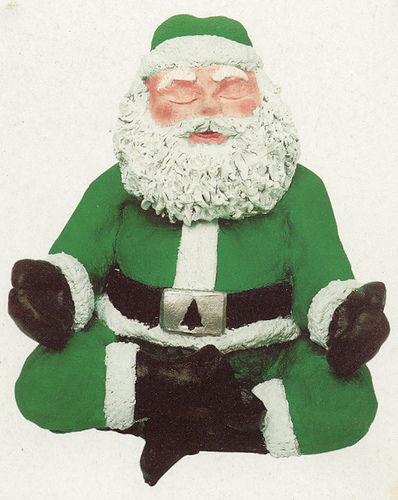 Whether you're celebrating Christmas, St. Nicholas, Kwanza, Winter or Summer Solstice, Navidades, Hanukkah, St. Lucia Day, Boxing Day or New Year's, the holidays can be stressful.
Decide now whether this year will be full of the season's stressful traps or fulfilling with plenty of treasures to be thankful for.  Take some time to set priorities and make the necessary changes so the holidays are inspiring and energizing instead of a drain.  Pay attention to what your needs and wishes are for your body, mind, and heart while finding the balance with sharing with others.  I hope these Holiday Energizers from Whole Person Associates help you as much as they help me.
Cheers!
Know what goodies will fill you.  What kind of contact will be fulfilling for you?  What kind of gift exchange will be meaningful to you?  What do you need to help your heart and soul feel refreshed?  If you know clearly what you want, it's easier to choose activities that are likely to satisfy your desires.
Ask for what you want.  Don't hint.  Don't wait for someone to read your mind.  Don't expect others to guess what will satisfy you.  Speak up.  If you're lonely, ask someone to share your celebration – or ask to share in someone else's.  If you love surprises, let people know.  If you need time alone in the midst of togetherness, say so.  If you can't get what you want, want what you get, it's much more satisfying than wishing for the impossible.