'Twas the time before Christmas, and in the yoga place,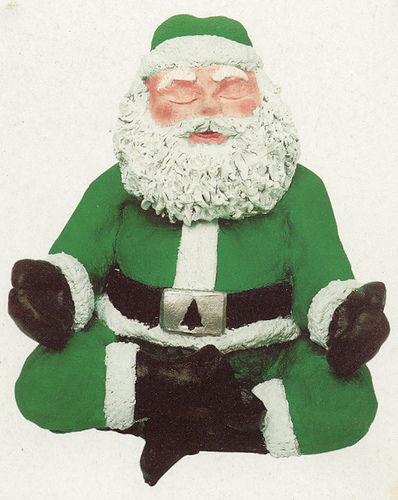 not a muscle was moving, it was filled with grace.
The mats were lined up, on the floor with care,
in hopes that sweet relaxation would soon be there.
The students relaxed, all snug on their mats,
while life hurried on by, like crazy cats.
Everybody began moving, this way and that.
"Now Tadasana! Now Chandrasana! Virabhdrasana & Bridge!
On Cobra! On Bow! On Locust and Fish!
To the top of your head! And the bottom of your heart!
Now breathe away! Breathe away!
And please don't fart!"
When up in my brain there arose such a clatter,
I fell out of my posture, to worsen the matter,
When what to my wandering mind should appear,
but a big plate of chocolate, and a six-pack of cheer!